ZwimZuit are a British swimwear brand producing high quality neoprene swimwear for the sporty action girl!
We were approached to deliver an Influencer Marketing campaign to drive awareness for the brand amongst fashion conscious young women.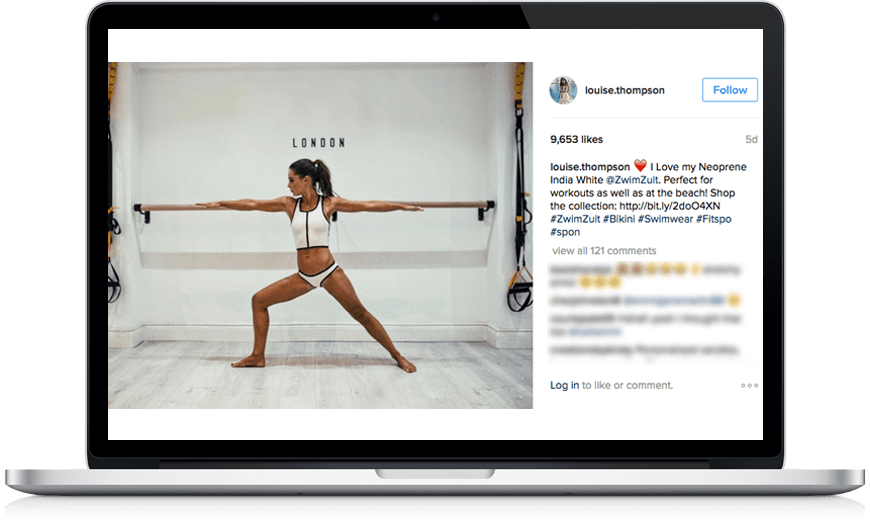 Our activities include:
Creation of a media pack for influencers to use to optimise their swimwear reviews
Sourcing high traffic Instagram influencers
Negotiating celebrity endorsements
Contract negotiations and service delivery agreements with the selected influencers
Reporting
Achievements include:
Negotiating a deal with Made in Chelsea's Louise Thompson, which delivered nearly 10,000 Likes from her Instagram fan base (measured over a 5 day period)
Uplifting overall traffic to the website by 2800% on the day of posting from this single influencer
Uplifting traffic derived from social media by 7900% on the day of posting from this single influencer
Negotiating European deals with international Instagrammers to increase awareness outside of the UK audience.