Jasmine Harper
Case Study
Jasmine Harper is an online retailer of couture fashion jewellery and came to us as at the point of conception of the business, in January 2018.
Beginning with the design of the brand identity, logo and tone of voice and then building their ecommerce website, we have successfully taken the product to market and established it as an exciting new addition to the world of costume jewellery.
We now work on their overarching marketing strategy, social media editorial and community building and influencer marketing activity where our role is create the confidence in customers to get that first conversion, build loyalty and lifetime value of each customer whilst growing the share of voice the brand has online.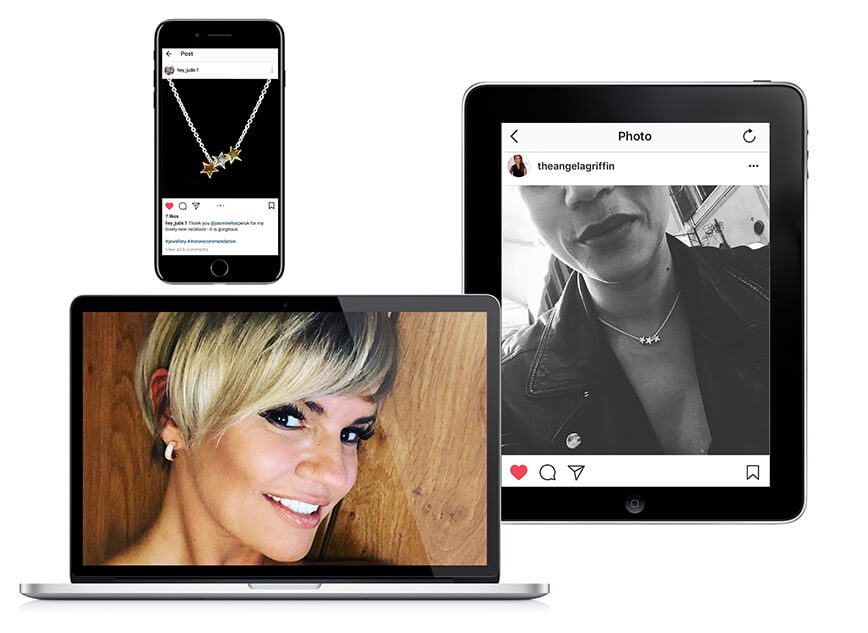 Some of our activities include:
Writing and deploying all editorial content across Facebook, Twitter &a,p; Instagram
Creation of original videos, images and mixed media content
24/7 responsive communications and customer care
Managing weekly competitions and fulfilment
Influencer outreach and amplification
Photography of jewellery
Creation and distribution of weekly sales email
Managing paid media (Google PPC & Facebook Ads)
Reduction in abandoned shopping carts through emails and social media engagement
Establishing endorsements with celebrities and style influencers on Instagram and YouTube.
Achievements include:
Average response time of 3 minutes to 100% of direct messages
100% of visitor posts responded to, within minutes.
Social media audience built to 5,000 targeted UK consumers in first 3 months
Demonstrable conversions from Instagram Shopping, Facebook Shop etc
Uplift in Lifetime Value (LTV) of customers through sales-led editorial
Uplift in sales from targeted email marketing activities
Endorsements and brand ambassadorship from celebrities including Kerry Katona & Angela Griffin, as well as style influencers with fanbases between 25,000-160,000 fans each.