Outplay Entertainment, the UK's largest mobile games publisher, returned to TAMBA with a brief to secure new players for their Crafty Candy title through Influencer Marketing.
This classic puzzle was ideally suited to the casual female gamer so we identified and negotiated deals with some of high profile social media celebrities, with outstanding results.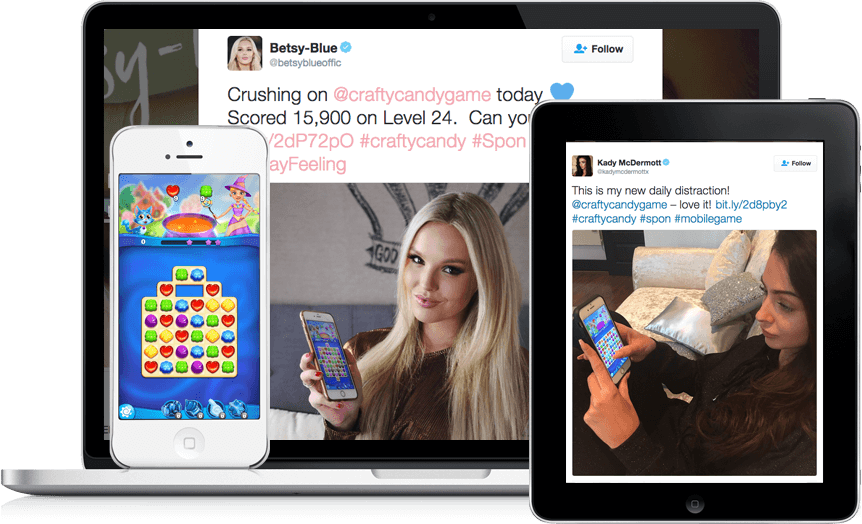 Our activities include:
Creation of a media pack for influencers to use to optimise their game reviews
Sourcing high traffic social media celebrities
Contract negotiations and service delivery agreements with the selected influencers
Reporting
Achievements include:
Achieving over 100,000 views from 1 influencer in less than 24 hours
Long tail effect from videos now found in Instagram and Twitter searches
Over 200,000 total unique views to date.
"The TAMBA team have something really something special going on. Their responsive approach to influencer marketing is a refreshing blend of well-establish relationships with the right people and good old-fashioned hard graft. These guys have gone the extra mile on each campaign, and have a solid understanding and processes-in-place to achieve a low CPA/high ROI, making TAMBA a truly must-have service for any marketing team."
- James Foreman, Outplay Entertainment