Vacancies
Marketing Assistant
Burntwood, Staffordshire
TAMBA are looking for a vibrant, energetic individual with a passion for all things content and inbound marketing to join our expanding team as Marketing Assistant and provide support to the Content Marketing Manager.
This is a hands-on role for a self-starter who is comfortable to work both independently and as part of a team and has a flexible and proactive approach to work.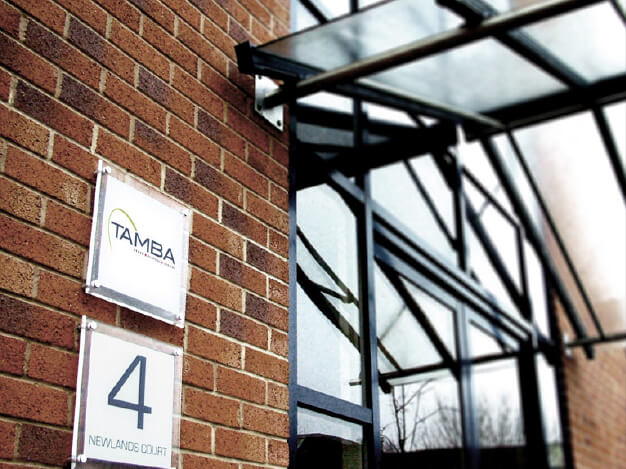 In this dynamic, fast paced and exciting role, you'll be supporting the work of the Content Marketing Manager on a variety of projects for both TAMBA and our clients, directed at maximising company profits, driving brand awareness and helping to develop and execute inbound marketing campaigns. You'll work closely with the team to ensure all campaigns and activity are aligned and delivered within the set timescales.
This role is ideal for anyone fresh out of university looking to start an exciting career in marketing, or for anyone looking for diversity and a fresh challenge with a flair for creativity and a passion for content, digital and inbound marketing.
Responsibilities will include:
Creation of inbound marketing activity through Hubspot, specifically for TAMBA and other clients – this will include blogs and other relevant content, emails, marketing lists, forms, landing pages, CTAs, nurture programs, workflows, SEO, social media and building reports based on campaign activity
Ownership of video content and social channels for TAMBA including Twitter, Instagram, Facebook, LinkedIn and YouTube
Production of relevant case studies and success stories for publication on www.tamba.co.uk
Production of relevant case studies and success stories for inbound clients for publication on their digital channels and to be used as part of the inbound methodology
Act as the go-to resource for copywriting and proof reading requirements within the team
Source and write articles and content for the blog section on www.tamba.co.uk as part of the inbound strategy
Contribution to content planning and content generation for TAMBA and inbound clients
Develop keywords and search terms in line with content ideas and take ownership of SEO for multiple campaigns
Provide general administration support for the marketing and sales functions when required
Contribute proactively to quarterly and annual marketing planning exercises
Work closely with the digital team and assist in the creation of promotional materials, such as brochures, PDFs, emails, banners, landing pages, CTAs, images etc.
Support the Content Marketing Manager in campaign management exercises and departmental initiatives, taking ownership of projects/tasks where required
Provide general support to the CMM across a number of different marketing functions as and when required
Fulfil additional Hubspot tasks and requirements as and when necessary
Achieve all individual tasks set as part of weekly and quarterly marketing meetings
Who we're looking for:
Previous experience in a marketing role, with a focus on inbound marketing in particular, would be advantageous but not essential
Experience with marketing automation, inbound marketing methodology and certifications within the Hubspot platform is highly advantageous but not essential as training will be given in this field. However, a clear understanding of how it works will be key to this role
Excellent time management skills with the ability to work to tight deadlines and handle time sensitive projects
Ability to work well under pressure
Strong communication and literacy skills
Efficient copywriter with sound editing and proof reading skills
Flair for creativity
Passion for all things digital and social
Self-starter with the ability to work independently and as part of a small team
Strong organisational and planning skills
Ability to proactively contribute to planning sessions and bring fresh ideas to the table
Reliability, flexibility and punctuality
Proficient user of the Adobe Creative Suite (including Photoshop, InDesign, Illustrator etc.)
Excellent knowledge of the Microsoft Office suite
Understanding of marketing automation platforms, CRM systems and other marketing software applications would be beneficial
Knowledge and understanding of SEO, digital and inbound marketing would also be highly advantageous

Qualifications:

BA (Hons) degree in marketing or equivalent professional experience
Chartered Institute of Marketing qualification and membership would be an advantage
Hubspot (or any other marketing automation) certifications would also be beneficial but not essential
Salary:
£18,000 per annum (experience depending)
How to apply:
If you're interested in applying, or would like to find out more about the role, please send a copy of your CV to jenna.aston@tamba.co.uk.