Vacancies
Digital Account Manager / Digital Project Manager
Burntwood, Staffordshire
As a leading digital marketing agency, we're on the look out for an experienced Digital Account Manager / Digital Project Manager to join our rapidly expanding team here at TAMBA. This role combines a number of different disciplines including marketing knowledge, account management, campaign execution and delivery and is well suited to an organised, motivated and diligent individual with a passion for all things digital marketing.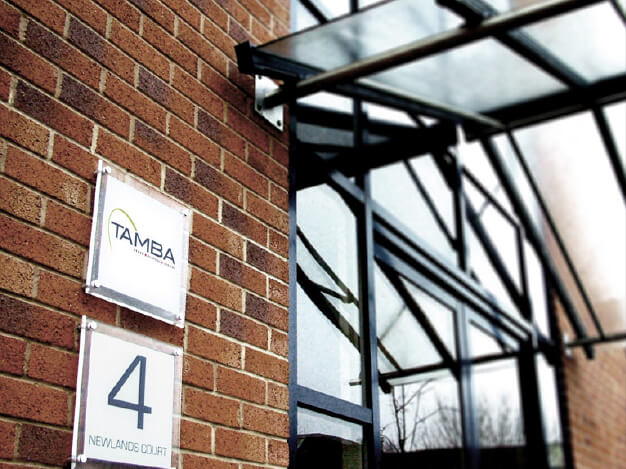 As Digital Project Manager you will be responsible for looking after and driving a number of projects for a vast and varied range of clients. You will be the main point of contact throughout the lifecycle of the projects and campaigns and must therefore be willing to develop a solid understanding of each client and their individual requirements so as to manage projects to the highest of standards and ensure all deliverables are met. Strong communication skills are essential for this role as you will be responsible for maintaining and developing strong client relationships and managing projects with efficacy to ensure we deliver value every step of the way.
This is a dynamic and fast-paced role and is ideal for anyone looking to further develop their career in digital marketing or is experienced in project management and has a proactive approach to work and thrives on success.
If you're seeking diversity, a fresh challenge and have a flair for creativity and passion for digital marketing and want to help make a change – this role is ideal for you.
Responsibilities will include:
Managing key client accounts on a daily basis
Provide end-to-end project management – covering reporting, project plans, monitoring campaign processes and delivery of campaign objectives
Maintain communications between the client and TAMBA with regular reporting and updates as to the status and progress of projects and campaigns
Analysis of campaign progress, trends and behaviour and where necessary provide recommendations for continued project success and seek opportunities for further improvements
Manage the delivery of all campaign and project expectations, keeping to set budgets, timescales and other requirements as outlined by the client
Daily communication with other team members to ensure all tasks are being met and if there are issues that arise then these are dealt with quickly and effectively to rectify
Structuring projects and devising processes that ensure efficiency
Engaging with creative teams to understand their progress with tasks
Presenting work to senior management team and clients for sign-off
Ability to grow existing accounts and upsell TAMBA value add services
Proactively identify and work on pitching opportunities to maximise client growth within TAMBA
Provide general support to the Content Marketing Manager as and when required
Achieve all individual tasks set as part of weekly and quarterly marketing meetings
Who we're looking for:
Previous experience in an account manager or project manager role, with a particular focus on digital marketing, would be advantageous but not essential
Experience across different marketing disciplines would also be advantageous as a clear understanding of how it works will be key to this role to be proactive and forthcoming with ideas
Excellent time management skills with the ability to work to tight deadlines and handle time sensitive projects
Ability to manage multiple projects concurrently and deliver effective results
Strong communication and literacy skills
Efficient in the production of reports weekly, bi-weekly and monthly
Ability to work well under pressure
Innovative approach to digital marketing across all disciplines
Passionate about all things digital and social
Reliability, adaptability, flexibility and punctuality
Ability to work with a varied client base across a number of different sectors and specialisms
Understanding of project management and/or marketing software applications would be beneficial
Strong organisational and planning skills
Self-starter with the ability to work both independently and as part of a small team
Qualifications & Experience:
Minimum 1 – 2 years project management or account management experience preferable
Salary:
£20k - 26k per annum (experience depending)
How to apply:
If you're interested in applying, or would like to find out more about the role, please send a copy of your CV to jenna.aston@tamba.co.uk.