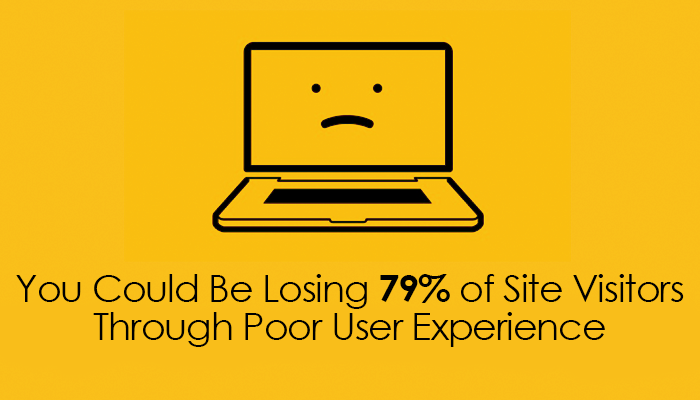 Providing a fantastic user experience has become an integral part of any website or application. Customer2020 predicts that by the year 2020 customer experience will overtake price and product as the key differential between brands.
When landing on a website for the first time 79% of users will search for another site if the first is not optimised for a good user experience, as revealed by Vikram Verma at an Adobe keynote in 2014.
This highlights two key points in providing a great user experience, intuitiveness and efficiency. Our design team at TAMBA knows that the more natural and obvious the process of accomplishing a goal is for the user, the better in terms of bounce rates and engagement.
TAMBA Creative Director Enzo Case said of user experience, "The simpler you can make the journey for users to access your content the better. Many websites or applications try to throw information at you all on the homepage, but the better experience for the user is to break the content up into rationalised pieces."
By breaking up your content you allow your users to travel organically to what they want much quicker than going through several clicks-worth of pages to get there. Logical ordering through the use of drop down menus or intuitive placement let's you piece out your content in a way that it is more easily consumed.
QuickSprout found that over 70% of users learn about a company through its blog rather than advertisements so ensuring that those customers can easily access and consume your blog content is of paramount importance.
Following that, Animoto showcased that 80% of searches for local businesses are completed on a mobile device and 63% completed on multiple devices. Having a responsive website design that works across platforms is increasingly important in providing a great user experience.
Responsive designs however need not be restricted by the need to be changeable. Using modern 'flat' aesthetics you can have a beautiful design that is incredibly responsive and looks great on any device.
In 2013, 'flat' design aesthetic exploded onto the scene and pushed back against the older design method called 'skeuomorphism' which aimed to reproduce real-world designs digitally. Flat designs embrace the limits of digital experience by using block colours and doing away with shading that was used previously to make things look three-dimensional.
TAMBA's Animator Tamer Bayouq said of implementing flat design, "Flat design is great for user experience and ease of access but if you want to look at making a design truly compelling, we recommend adding motion and dynamic elements to the minimalist style to bring these designs to life for the user."
These aesthetic considerations are no small matter. 79% of users will stop using a site if they don't like what they see, as shown in a Google study in 2012 conducted by Sterling Research and SmithGeiger. Making your site look great and work intuitively for the user across mobile, desktop and tablet, is important for just about any business.
The key to making a great responsive website design is to make content clear and easy to view on all mobile devices. Using a flexible grid with columns in your design helps to organise the content and scale it up and down dependent on the screen size of the device. Once programmed, this grid system will allow your assets, your images and copy, to be fluid and change to fit differing screen demands.
Non-essential content can be programmed to be replaced with a simple graphic tabbed icon when scaled down, allowing your website to remain clean and clear while still allowing the user to navigate effectively through the use of iconography.
User acceptance testing (UAT) can really help you fine-tune your experience. There is nothing better than direct feedback to allow you to focus up your development and provide the best experience possible. Sitting users down in front of your website and asking them to perform tasks while thinking out loud really allows you to get a keen insight into the thought processes of your users.
Planning in advance the tasks for your testers to perform and then recording the results while they use the website in isolation, preferably visual data of screen as the test takes place, is incredibly valuable. Repeating this process several times and capturing several sets of data will let you build up a picture of exactly where your user experience is and where it still has room to grow.
To compound the already discussed benefits, user experience has begun to increasingly impact SEO. Engagement with your website across various channels such as a tweet, link from a blogger, a story in the press or a share on Facebook all now have a level of impact on SEO. Rand Fishkin of Moz says, "User experience's greatest impact to SEO is through the increase it creates in organic sharing and distribution."
Creating an intuitive, efficient and responsive website that not only highlights but encourages your users to share the content you put out there, is the best way to provide a great, organic user experience and reap the rewards on offer in terms of SEO, sales and engagement with customers.