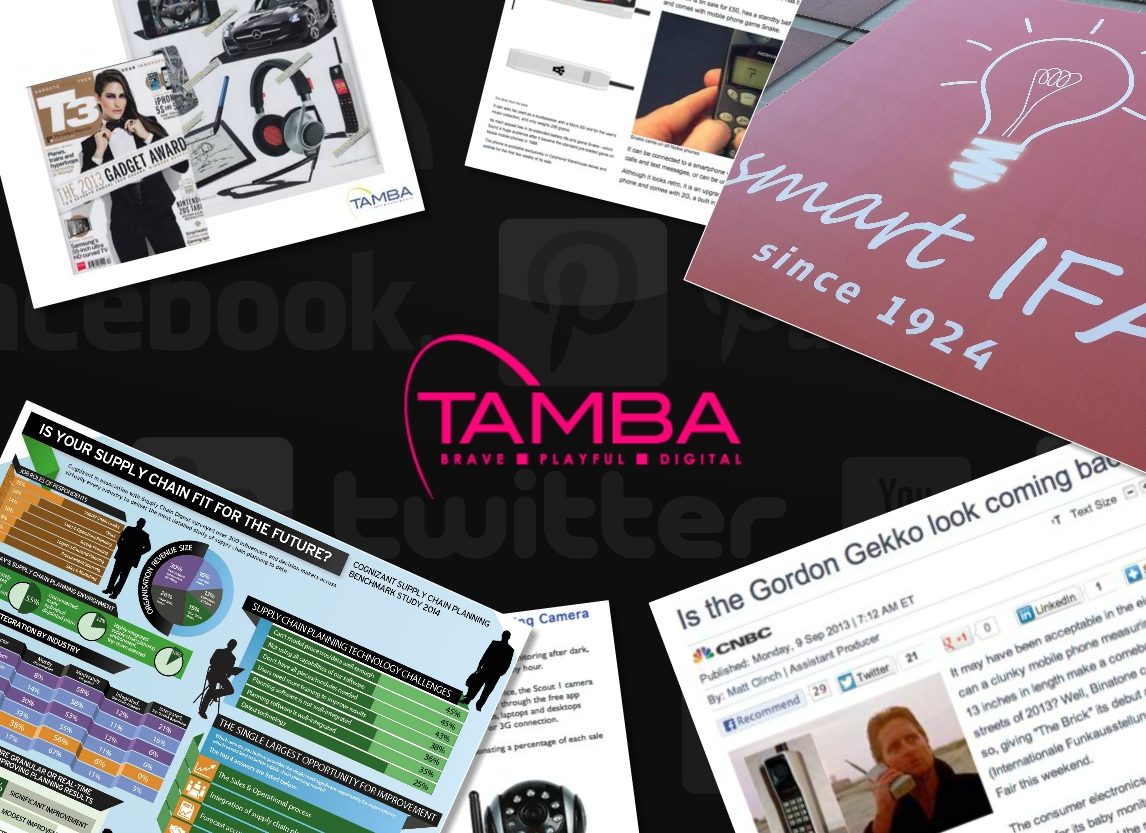 Gone are the days when PR was seen as a glamorous industry with beautiful ladies offering champagne to journalists with the aim of getting a good review.
With the integration of many digital platforms, PR must support the overall marketing strategy and sit very closely with social media and SEO. In essence, blogger outreach and the digitalisation of news means PR professionals are forever expanding their little black book and working with larger teams to ensure that their news is 'newsworthy'.
Public relations is arguably a very broad area and many experts have their own opinion. At TAMBA, we summarise our PR services as: "Managing and encouraging a positive public perception of your business, products and key individuals for commercial gain".
By establishing commercial objectives, the PR strategy employed by the business must support the goals you have set. Ask yourself if writing a product-orientated release is going to help you increase sales. In our experience, the answer is a resounding no. Instead, consider what the benefits of your product are and why the customer should invest in your product. Showcasing your knowledge in the chosen area will help cement your public perception as thought leaders, thus, encouraging users to invest in your business and products.
Furthermore, having a product review in a national publication means very little these days. Blogs and social media channels play an integral role in PR. So much so, many PR professionals are puling their hair out over the calculation of online AVEs (Ad Value Equivalent). In fact, calculating AVEs has become increasingly difficult with limited information available for popular blogs and online websites. Instead, agencies like TAMBA that offer PR services regularly look to online sentiment and increased web traffic to evaluate and measure the success of a campaign.
So what do we do? On an ongoing basis, we work with our clients in identifying key trends and packaging market research in a visually engaging way. Infographics, reports and live events are vital if you want to capture the imagination of journalists and the public alike.
Thinking beyond news coverage will help your business grow and support your commercial objectives.
Want to learn more? Why not give us a call on 01543 495 888 for an informal chat about how to grow your brand with TAMBA.