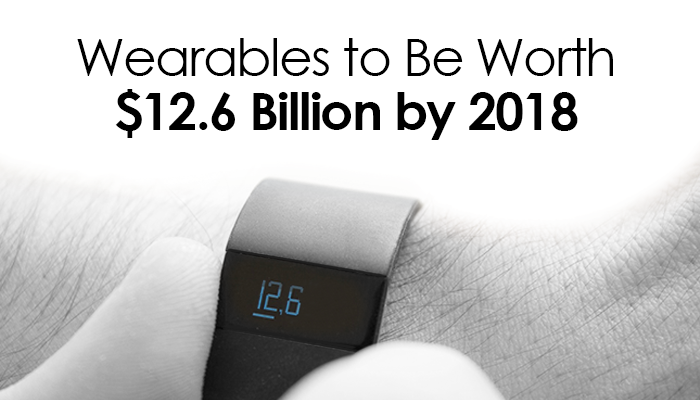 It's now over halfway through 2015, and the wearable tech market is still very much finding its feet. With an overwhelming majority of the market historically coming from wearable fitness technology, such as a FitBit or a Nike+ FuelBand, manufacturers are now becoming increasingly intent on securing the lucrative market of everyday users.
Smart watches, however, despite the relatively slow take-off, seem to be becoming the future of wearable tech. Unsurprisingly, Apple entering the market has changed the game completely with the Californian tech giant taking 75% of the market over the three quarters since the Apple Watch's release. Apple shipped almost 4 million units, and while some analysts and investors have been disappointed by the initial figures, capturing three-quarters of the market is impressive, even if the product itself can be called underwhelming.
This initial performance means little for the long-term prospects of both the Apple Watch and of wearable technology on the whole. Previous scepticism surrounding Apple products, such as the iPad and even the iPhone 6 Plus, have dissipated soon after the initial release. Once the virtues of applications that can make good use of the new technology become clear, adoption rates historically begin to climb.
Statista forecasted the value of the wearable device market to climb to $12.6 billion as soon as 2018. With the current reaction to wearables, and the somewhat disappointing uptake of the Apple Watch, this leap in value could be a shocking sum. 59% of people in a survey for Statista said that they would not even consider purchasing some wearable tech such as Google Glass. That number is significant next to the forecasted growth as it tells the story of how people want to interact with their technology.
People currently see future wearables as potentially intrusive and with such a large number of people being turned away from the idea marketers need to take heed of concerns. Such personal devices are bound to create controversy in regards to privacy.
So where will the bright future for wearable tech come from? Tim Cook, Apple CEO said, "Third-party apps that run natively and can gather data directly from the Apple Watch's own sensors will unlock the wearable technology's true potential."
As these devices become smarter, and the platform opens up to developers and marketers, we will see a wealth of bespoke applications that will provide value to the consumers who purchase them. It is with this development that the beneficial implications for further industries will be felt, and being at the forefront of the forecasted growth will soon be on the minds of many dynamic companies.
"We've already announced the next operating system watchOS 2," said the Apple Chief. "It will bring native apps which are going to be killer to the Watch."
Being untethered from paired phones and becoming stand-alone products will unleash the full potential of the intimate experience that wearable tech alone can produce. 73% of survey respondents, conducted by PWC, expect developments in wearable technology to "make media and entertainment more immersive and fun". PWC further revealed that millennials expect even more, with 79% saying the same.
The desire for interaction with social media is growing amongst nearly every generational group. The younger generations, especially, are looking to wearable tech to provide an even quicker route to accessing their favourite networks. PWC said that of their survey members, millennials were three times as likely to list social media access as an exciting feature of wearable technology.
There are over 1.5 million apps available on the iPhone, and currently less than 1% of those applications are compatible with an Apple Watch. That is before considering just how customised and responsive those applications are when simply ported over to the device. That market share will increase sharply once the updates are in effect, and more and more consumers come to wearables once they hit the mainstream.
Hitting the mainstream will open up real opportunities to provide users with applications that fulfil their needs and provide them with great value. The benefits for those who create applications that provide their users with an innovative experience will be measured in increased engagement and fantastic data capture. Achieving that will allow those same developers to offer ever increasing personalised experiences to their users. As was previously mentioned, excitement for immersive media is vast amongst consumers and providing that through viral games and bespoke wearable content is sure to create a buzz around your brand!
Piper Jaffray, an investment banking company in the United States, predicts that wearable tech, and the Apple Watch in particular, will have a 'breakout' year in 2017. Rising from 14 million predicted unit sales in 2016 to 40 million in 2017.This figure is only 10 million units higher than the most optimistic forecasts for the first year of Apple Watch sales, detailed in a survey of individual analysts compiled by Fortune.
That alone means that instead of being a flash in the pan, wearables just simply haven't gotten started yet! Developers and marketers will lead the charge in establishing the $12.6 billion market set for 2018, but only if they do it the right way, through providing value to consumers.