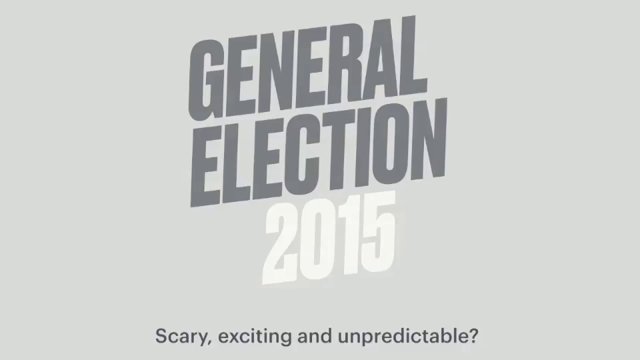 In the height of the digital age and following the success of Barack Obama's campaign in 2012, it was clear to 2015's election line up that social media had to be an integral part of their political campaign for Office.
Here, we highlight the best, worst and most hilarious social media efforts from all of the main parties this year:
     1. #Milibrand - Russell Brand's last minute Labour backing
Who could've predicted it? The comedian and campaigner who initiated a 'revolution' campaign endorsed Ed Miliband just three days before polling day.
Ed Miliband took an enormous risk visiting the comic, who has made himself well known for criticizing politicians and it couldn't have paid off any better! Besides the front page news coverage, media attention and David Cameron's dismissal of their meeting, #Milibrand trended on Twitter for two days straight as Russell Brand's 9million followers eagerly awaited the footage of their exclusive YouTube interview.
     2.  SNP take the lead after #LeadersDebate
Following the leaders debate, the SNP gained a majority in the polls with 52%, a 28-point lead over the Labour party. According to social media analytics conducted by Brandwatch, there were over one million mentions of the Leader's Debate altogether. And SNP leader, Nicola Sturgeon received 76.1 per cent of positive sentiment versus 23.9 per cent of negative sentiment, putting her way ahead of any of the main leaders, according to the Guardian.
     3.  Ed Miliband's younger fans - #Milibae
Whether as a light-hearted joke or as real support for the Labour leader, thousands of young Ed Miliband fans have taken to Twitter, Tumblr and Facebook to create #Milibae. Images of Miliband adorned with animated hearts and photoshopped flowery headbands may seem like a jab at the potential PM, however, the Labour party should be delighted with such a reaction, especially since the ever important internet presence of the other leaders has been somewhat unfavourable, for example Nick Clegg attempting a twitter Q&A. This campaign illustrates the importance of Twitter in terms of connecting with a younger demographic.
     4.  David Cameron winning most positive Twitter reaction following #bbcqt
David Cameron was successful in harbouring a positive social media reaction following Question Time on the BBC. Although he wasn't favoured in the polls Ed Miliband was the most mentioned leader with 32% of all Twitter mentions being in reference to him; they were closely followed by UKIP who retained 26% of Twitter mentions.
     5.  BBC releases biggest spelling and grammar mistakes of GE 2015
While the occasional spelling mistake on a piece of Party Literature may go unnoticed, the number of Political flyers that contain spelling errors or just plain mistakes in the run up to the upcoming election is somewhat unexpected. One Conservative poster stated the importance of 'Comminity', which begs the question; is anybody reading these vote winning flyers before sending them to the masses?
     6.  The conservative party doubling its Facebook following in the space of one month
David Cameron has doubled the number of Facebook likes he has in just one month. Is this due to a sudden boost in Cameron's ratings with Facebook users or is it a shady marketing tool by the Tories? The answer is unsurprisingly the latter. It has been estimated that Cameron paid over £7,500 to boost his Facebook likes over that of his opposition. This scheme however has definitely hindered Cameron as some of his constituents feel like this is almost an insult to their intelligence given how obvious the PM made his plight for a larger social media following.
If they'd enlisted TAMBA's advice on this, we would have warned them of the inauthentic brand reputation it creates and how it would've been a complete waste of campaign budget. Buying fans enlists a large amount of irrelevant users – for example, call centre workers in India aren't likely to jump on a plane to vote in a UK election any time soon!
     7. The moment Nick Clegg attempted a Twitter Q&A
Nick Clegg may not have a comprehensive knowledge of Twitter and understandably so; however the people on his campaign team who suggested a Twitter Q&A should. The presence of Twitter 'trolls' is well documented and given the opportunity to ask the deputy PM anything, it is to be expected that they would appear in full force. Clegg was bombarded with large numbers of nonsensical tweets shown in the link above. The Lib Dem leader was asked some serious questions however the entire event was very much distracted by questions such as 'Isn't a ribbon just a sort of flat, decorative eel?' Click here to see some of the funniest reactions.