Yesterday I visited St Paul's School for Girls in Edgbaston, Birmingham to take them through D-Day, an initiative by BIMA to engage school age children with careers in digital. Across the country over 1800 young people participated with the support of nearly 70 digital agencies. The aim of the day was for the agencies to talk about life in an agency and their own experience before getting the students to undertake their own digital challenge, creating a social media strategy, a mobile application, a viral video, a digital design piece or a coding challenge.
My day was spent with 22 bright and very enthusiastic young ladies who were full of great ideas but also incredibly astute as to the many apps, social media tools and technologies which exist today.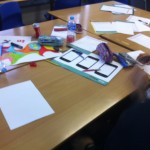 After my talk about how I'd setup TAMBA (at not much older than some of them were!) I did over 30 minutes of Q & A which either means they really enjoyed it and wanted to know more, or I didn't tell them very much in my speech! I've also agreed to have a rather large number of students in for work experience - they immediately called me out after I'd told them how important it is to show enthusiasm and stand out!
The afternoon was spent researching, wireframing, filming and designing and we're all looking forward to the judges' feedback on each group's response to the Challenge.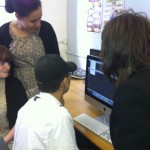 I had a little review of the feedback at the end of the day and many of the students are now seriously considering careers in digital as a result of the D-Day experience; some were particularly keen on becoming app developers, others game designers and animators and it's a fantastic feeling to feel I have been some part of that process.
I'm looking forward to D-Day 2013 and from the tweets and emails I've received, I think St Paul's are too.