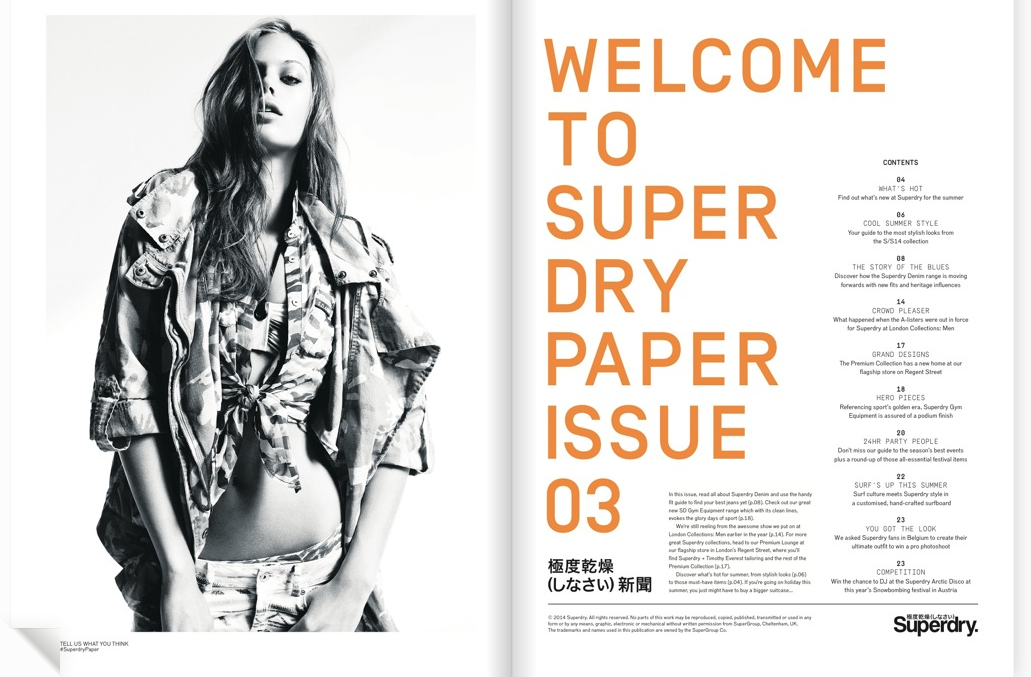 TAMBA has just published the third edition of Superdry Paper on Facebook, following the successful launch of the first online edition last year.
A stylish and design-led publication, Superdry Paper was originally only available in stores, showcasing the urban clothing brand's latest collections, news and projects happening around the globe.
Our continued partnership with Superdry has produced several exciting social media marketing campaigns, including the highly successful #SuperdryStudents brand ambassadors programme that generated traffic both to their website and stores.  TAMBA grew their Twitter fanbase by 23% within the first seven weeks of the campaign.
"Superdry approached us to create more engaging brand experiences through social media for their fans and customers," said Jon Broomfield, Managing Director of TAMBA. "Having the Superdry Paper app on Facebook provides a seamless customer experience for this tech-savvy audience."
In addition to the online paper, team TAMBA is geared up for another exciting digital project with Superdry, which will be revealed in the coming months.