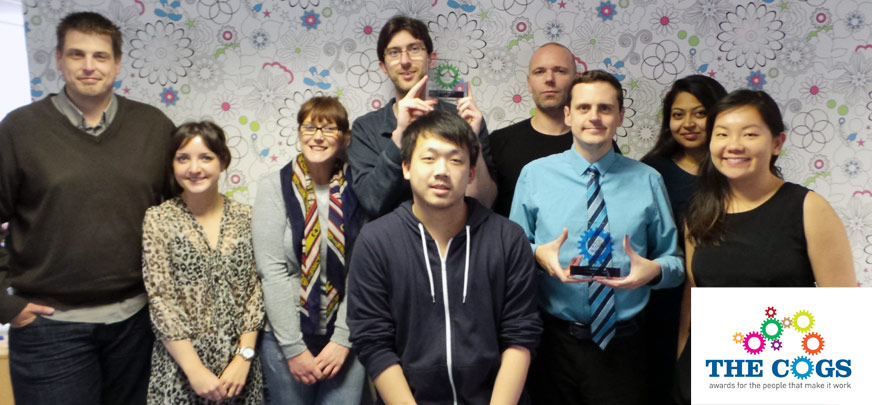 LONDON
(October 2013) - Staffordshire and London-based full service agency TAMBA is thrilled to have recently been awarded second and third place at prestigious marketing services awards The Cogs, 2013.
Recognised for their ability to provide exceptional, specialist online marketing services including social media strategy and communications, PR and experiential marketing, TAMBA came second overall for the sought-after Cogs title of Company Of The Year. The ultimate accolade in 2013's full category list, Company Of The Year is voted by both judges and industry professionals, celebrating the 'best of the best' across different business categories featured in last year's winner's list.
TAMBA also walked away with third place in the Digital – Social category, following some intense competition nationwide. The agency's comprehensive and forward-thinking approach on several of their high profile clients including Sun Life Direct, Butlins, Dunlop and Cash Genie helped see them create some stand-out campaigns in a densely populated digital sphere.
"We're delighted to again be recognised by The Cogs for the work we've been producing for our clients over the last year," said Kay Hammond, TAMBA's CEO. "We're proud of the results and successes our campaigns have commercially achieved and it's wonderful to gain the judges recognition in addition.".
The Cogs is an annual celebration of the companies and individuals who work behind the scenes of the best promotional marketing activity nationally, going above and beyond to deliver exceptional campaigns.