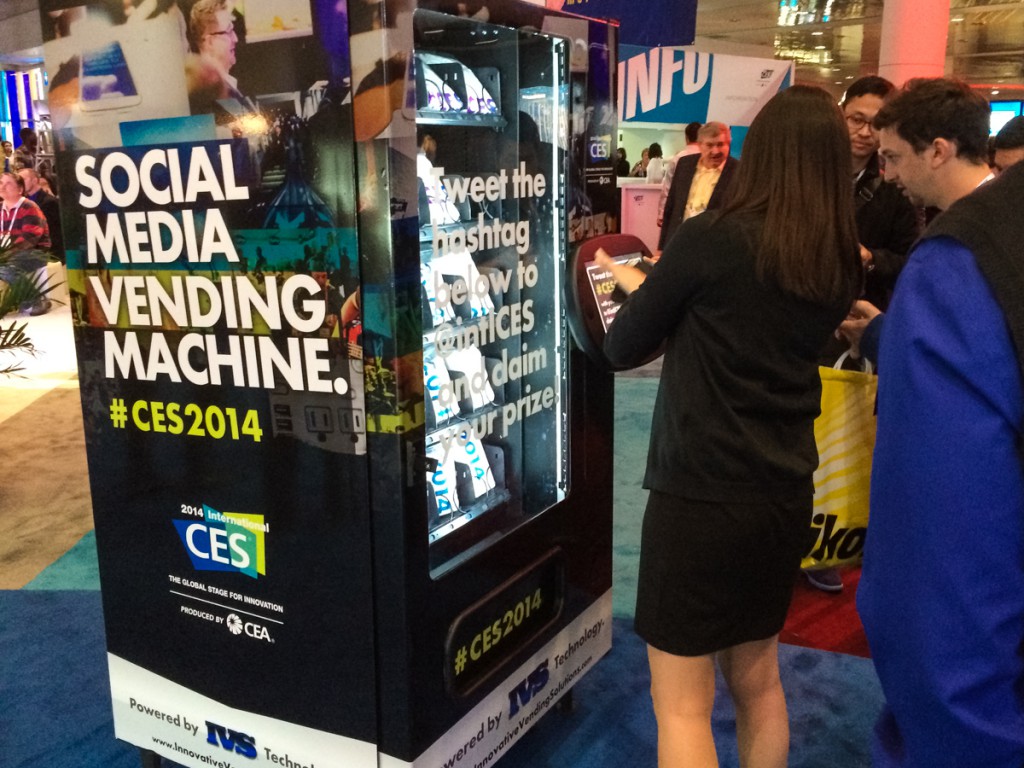 How great is the feeling of giving away free stuff? How great is it when your brand is publicly endorsed on social media? Both pretty great, right?
So what if there was a simple way to create a sea of screaming fans on social media in exchange for giving away small gifts? Oh wait, there is…
And, I don't mean competitions. Whilst competitions have a proven success rate, in terms of boosting following and levels of engagement, only a percentage of people will enter - and if you don't already have a large audience, getting the word out about your competition may also rely on paid-for promotion.
What I'm talking about is a social media driven vending machine. If you've not heard of these already, let me describe exactly what these machines do.
Picture the scenario – you're visiting an exhibition or a shopping centre, and you see a brilliantly wrapped machine laced with quality branding and on the front of this machine, sits a tablet device.
Already intrigued, you approach the machine, which looks almost like a vending machine, but instead of paying with money, you pay with a tweet. This tweet will include the brand's overarching campaign hashtag and a unique hashtag to ensure the person standing in front of the machine is the person who receives the gift.
It's really as simple as that. And if you don't have a smartphone, you can use the tablet device to tweet from there. Once you've tweeted, the device will automatically log you out.
Win-win - the user gets a free gift and your brand gains more awareness online. Not only is this great for social media comms, but these machines also create a great platform for offline communications. I know I'd certainly tell my friends how to get something totally for free.
Few brands are yet to take advantage of this great marketing tool, but those who have are certainly reaping the benefits.
Take a look at Mr Kipling's KiplingBot for example - #BetterWithCake trended on Twitter during the campaign and its following increased significantly. There's no doubt that this campaign introduced new people to the brand and converted everyday followers into promoters.
If you think you could also make lives better with cake or you'd simply like to use a social media vending machine in your next online campaign, get in touch! And, if you're in the food and beverage industry – we won't consume all the goodies, promise!