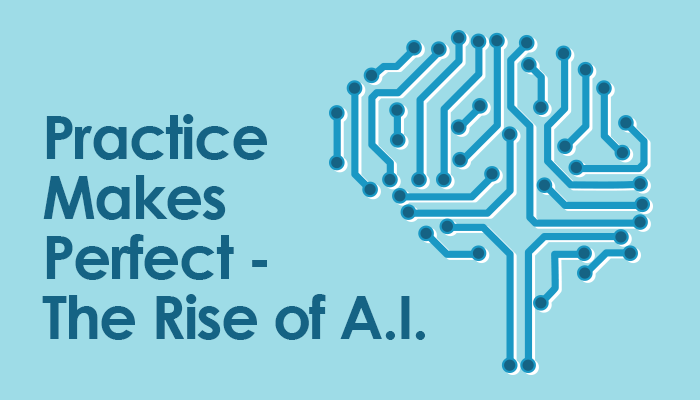 In 1968, Stanley Kubrick's '2001: A space odyssey' became an icon for the far-off futuristic dream that was the public's perception of AI or artificial intelligence.Despite the fact that 80% of us now carry a pocket sized HAL 9000 substitute around with us constantly, few would argue that 'Siri' or 'Cortana' could be considered truly artificially intelligent (as this article proves).
What will make the next generation of AI programs any different to the current then? What will be the next step up? According to Facebook and Google, two generally trustworthy forecasters for the future of innovative tech, it is the implementation of deep learning into computer programs. Deep learning in its simplest form is a computer having the ability to 'learn' a process under supervision and be able to recreate the results in similar but different circumstances without supervision.  Research has been done on this subject since the 90's but for the first time ever applications of this are becoming a real world possibility.
Facebook and Google are both implementing deep learning into their services, with Google working on a 'smart reply' service that will learn how you reply to messages and start to suggest replies based on your message history, and Facebook working on 'M', an assistant built into messenger that will feel more like an evolved siri, working like a personal assistant rather than a task completing program. One of the most exciting parts of these programs is not their initial function or impact but the fact that they learn as they are used and therefore their ability to complete tasks will improve with practice, much like a human would.
Should these programs work and be used in the way that the teams in Silicon Valley hope and predict they will, the near future could see some very exciting and broad applications of this technology. As it becomes more commonplace and easier to implement, third party companies could use deep learning for a potentially massive range of applications. For example, autopilot systems in planes could learn how to fix potential problems mid-flight and be more likely to fix them than a human pilot could be. In business deep learning could be applied by large e-commerce websites, completely personalising every user experience, which in turn could change the face of audience targeting and marketing completely.