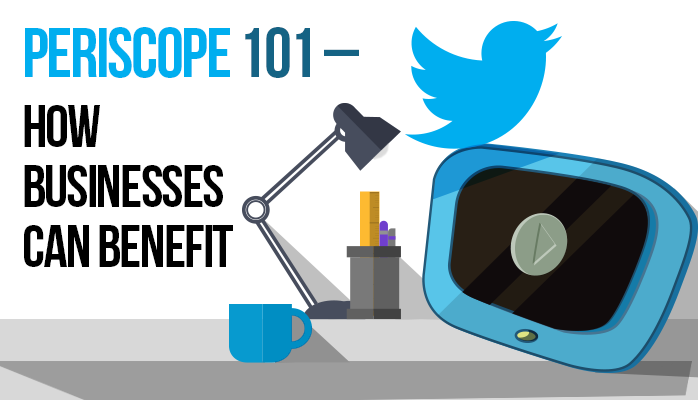 Acquired by Twitter in early 2015, Periscope has grown over the year to become one of the core social media services. Where Twitter is the go to source for up to the second news coverage, Periscope gives every single phone in the world the potential to broadcast live video footage and provide a visual insight to live events.
This in the past has been demonstrated with incredible footage coming from tragedies such as the Nepalese earthquake and even more recently during the harrowing Paris attacks. The versatility of this application ranges from relatable viewpoints in a crisis to a more personal approach to communication from a brand.
Over the course of the year, Periscope has grown to enjoy 2 million daily users that watch an incredible 350,000 hours of streamed content in over 20 languages.
The set up is simple; a smartphone, an account, the application and access to the Internet are all you need to begin broadcasting on Periscope. Partnered with your regular social media channels, bringing a one-off or regular Periscope broadcast into your content plan is an entirely achievable feat. However, ensuring what you are broadcasting has an appeal to a live audience is key.
Interacting with a brand is important to large swathes of consumers, with 64% of people surveyed by Gartner in 2014 saying that customer experience is more important than price when choosing brands. By providing an interactive, positive and potentially even useful broadcast you can reach the 90% of consumers that Demand Metric discovered find custom content useful. Coupled with the ability to respond to real consumers as they comment on your videos, it provides an unparalleled platform for interaction with your target market.
Jeff Russo from Hubspot conducted analysis of over 93,000 calls-to-action and found personalised messages to users had a 42% higher conversion rate than a standard call-to-action. Offering out relevant content in a real-time setting while being able to gauge the needs and wants of your audience on the fly is a powerful tool for driving conversions and receiving an incredible rate of engagement!
There are options for nearly every business in providing a Periscope stream, from informal and easily accessible live webinars all the way to simply building brand affection by showing a behind-the-scenes, human viewpoint of your business. As can be seen in this article, the rewards are there for dynamic companies who are willing to get the most from Periscope and other social channels.