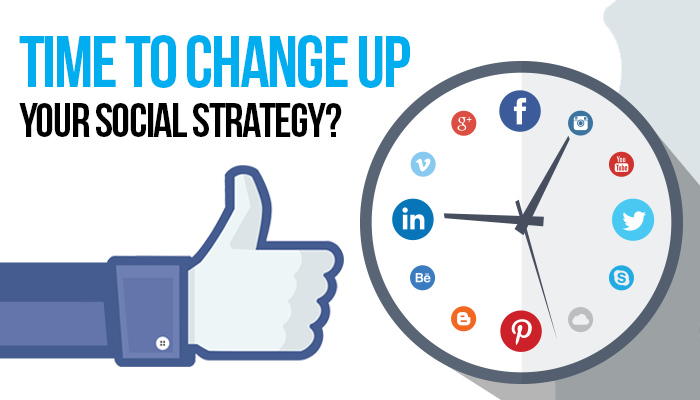 In my day-to-day role, I look after the social media strategy for many world-class brands and in the last 12 months there has been a real shift in what we've been doing to grow social media audiences and also avoid the attrition that naturally occurs. With all the major social networks focussing on developing their revenue streams it has become harder than ever to simply use great content to get high organic reach, but it's still possible.
In this post, I'll explore three of the ways we've done this and I invite you to share your own in the comments.
In 2016, our challenge as an agency is not to convince an organisation of their need to be on social media. According to ComScore earlier in 2016, 1 in every 5 minutes spent online is on social media; if that's where your customers are, that's where you must be.
For me, the two primary challenges for any brand are original content and the visibility of that content.
Most people are aware that Facebook posts that include an image get double the comments and reach of a text only post, and that a video post gets still more. However, were you aware that people spend three times longer watching live video compared to video that's not live, according to Facebook's own newsroom?
This week we ran a Facebook Live broadcast for one of our clients, which received huge engagement and uplifted positive sentiment as well as creating a piece of content that just 24 hours later had reached over 23,000 people with zero ad spend.
On Instagram, most brands still only use static images, however we've seen a huge uplift in engagement for the video posts we've created. It's easy to create cut through with such content when you consider less than 9% of all Instagram posts are video.
Finally, Snapchat. It's not on the radar yet for many brand marketers however the network now has more users than Twitter (latest estimates suggest 150m users) and counts Millennials as over 70% of its audience, a segment who use social media as a primary tool for purchasing decisions.
A critical point for visibility of your content is in its timing. According to CoSchedule, it's optimal to post on Facebook between 1-4pm Thursday to Sunday, on Twitter from Monday toThursday between noon and 3pm and at 5pm, on LinkedIn it's between 5-6pm and on Pinterest, weekends between 8-11pm however this is just a starting point from each network's own generic data. Every brand is different and using each network's insights and your own data will tell you when you see most success with your audience.
These are just a few ways in which we've increased our clients' social media following and helped them retain an audience with innovative content.
Next week, I'll explore what is ultimately the most important aspect of social media for businesses - customer care and responsive communications.
If you've found this useful, please do share it. If you'd like to discuss your own organisation's social media strategy, please get in touch with us.