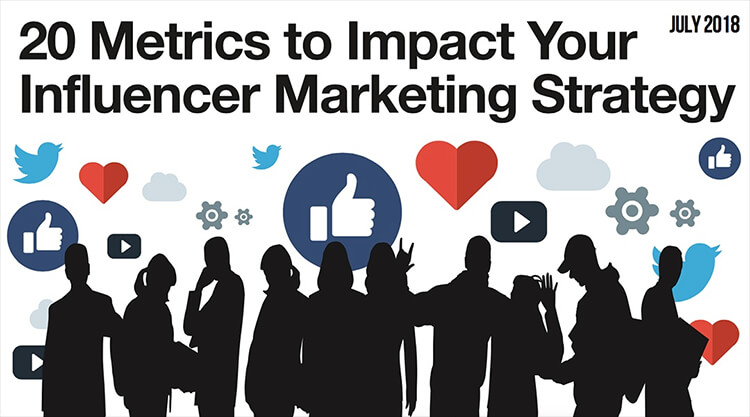 Influencer marketing is on the rise. In fact, 92% of organisations who used influencer marketing in 2017 found it to be one of the most effective tools to help them achieve their business objectives.
And it's no wonder when many businesses, who have adopted this tactic as part of their marketing strategy, are seeing on average an 11x higher ROI than any other form of marketing tool. That's not only an impressive return but also an incredible conversion rate too.
Tempting right?
Exactly! So in a bid to help you see how and why influencer marketing could just be what you need to see your conversion rates, revenue and business growth soar we've gathered 20 metrics that can really help you to impact your influencer marketing strategy and reap the benefits of adopting influencer marketing into your marketing efforts.
Instead of simply just reeling them off for you though, we've curated some recent research and put together this free infographic that every CMO, Brand Manager and Marketing Director needs to see. Packed full of attributable metrics, this infographic highlights just how to maximise your business successes and conversion rates through influencer marketing.
If you're still a little unsure as to how and why influencer marketing works, these stats and facts will open your eyes as to just how effective influencer marketing is, why it's on the rise and just how it can help impact your marketing strategy and deliver results that can help make your revenue soar.
If many other businesses are seeing huge successes from this incredible marketing tool – there's no reason you can't either!
Download your free copy of the infographic
And even after all that, if you're still not convinced why not read about how, after undertaking an influencer marketing campaign, StriVectin – a global skincare brand - managed to gain over 25,000 unique impressions and interactions with their brand, build brand loyalty and trust and see their sales soar with their new-to-the UK influencer marketing campaign.
Read about StriVectin's success