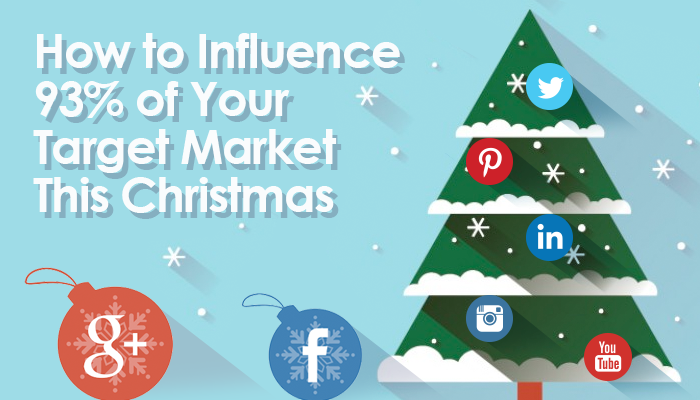 Have you been working hard in building your brand's presence on social media this year? Christmas is an incredibly busy and competitive time for many businesses, and it is no different on social media. Standing out from the crowd isn't easy, but it can have incredible rewards for those who do it right.
Socialnomics in 2014 reported that up to a massive 93% of buying decisions are influenced by social media, with 90% of consumers trusting the approval of peers versus a lowly 14% trusting advertising. These figures are key in understanding how your brand can navigate the holiday season and get the biggest return on investment.
Christmas giant John Lewis spend a phenomenal sum each year in producing their iconic Christmas campaigns, rising from £6m in 2012 for 'The Snowman' advert to £7m last year for their 'Monty The Penguin' campaign. These incredible sums are spent on advertising, but could the truth of their effectiveness lie in the conversations they spark on social media?
Every single one of those campaigns is a viral hit, anticipated well in advance by an eager public. This incredible level of brand sentiment creates a fantastic atmosphere in which conversations between peers are held, and following the findings by Socialnomics those conversations are incredibly effective.
A Lithium survey found that 52% of consumers say they use social media to connect with brands. A great Christmas campaign for your brand can produce organic conversations by utilising that segment of the market to push your message out to consumers. Your seasonal social campaign plan needs to ensure that you are fostering an energised environment that will encourage consumers to talk to each other. Providing details of your brand in a social, interesting way and ensuring that the content you produce is valuable and engaging are two ways to ensure success in a wider Christmas campaign.
TAMBA's recent infographic detailed how 64% of consumers say that experience is more important than price when deciding their choice of brand. Providing a great Christmas experience is the perfect way to ensure your brand has a positive influence over seasonal buying decisions.
Coupled with Demand Metric revealing that 60% of consumers are inspired to seek out a product after reading about it, it becomes clear how creating an incredible Christmas campaign can fuel the fire for interest in your brand.
This was evidenced in TAMBA's work for Butlins. We deployed an advent calendar on Facebook that featured a number of quirky prizes with a festive theme. Over the first 7 days of the calendar being live, we saw an incredible 893% increase in conversations about Butlins on the social network and a 20% jump in page likes from a starting figure of 45,000.
These figures, along with the studies already cited, prove that the right strategy can gift you with great results over the seasonal period.