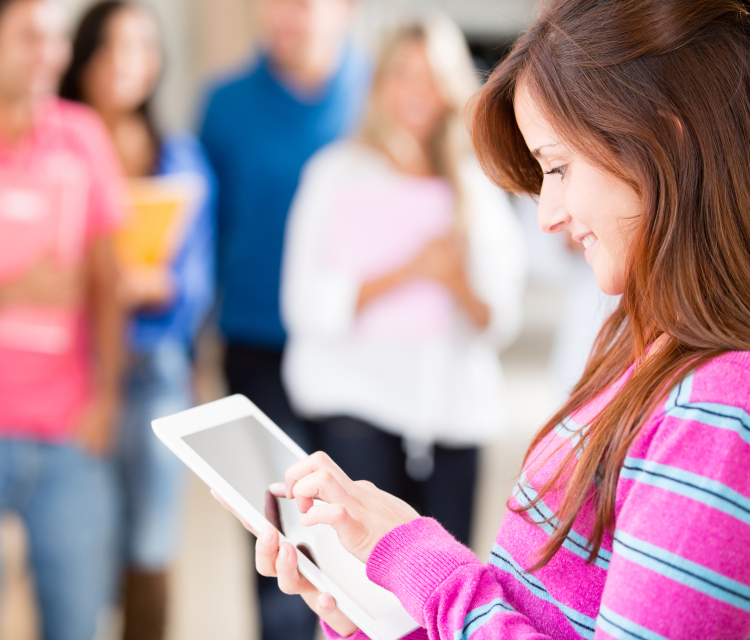 We've heard numerous opinions on where social media is headed – mobile usage will continue to grow, video content will increase and it may finally be time for companies to recognise that content is king. But what does this mean for brands and how will it affect your marketing strategy? Read on to see what we think the key trends will bring.
Great content is key
In a recent Curata report, 71% of 502 marketers surveyed plan to increase their content marketing budgets in 2014. Many brands are already producing custom content, and you'll find much of the content is similar. With everyone vying for viewers' attention, the key is to break through the clutter with solid content.
So what is great content? Think about the content you've shared in your own networks, and the pages you bookmark. What makes you refer to them and what did you find interesting?
Your consumers likely want the same thing: content that's relevant, sometimes unique and always useful. And tone down the sales pitch: people don't like being sold to when they're just browsing.
Visual-focussed content is especially important
Would you rather read this article or watch a video of it? Most of us are visual creatures, perhaps because images are quicker to digest. And if a picture paints 1,000 words, an online video is worth 1.8 million words, as estimated by Dr. James McQuivey from Forrester Research in 2009. Cisco predicted that by 2017 video will account for 69% of all consumer Internet traffic.
Find ways to put your content in visual form or add visuals to support your messages. Infographics are good for conveying data in an appealing way. With the technology and tools available, even smaller businesses with modest budgets can produce their own video content.
Mobile shopping will go mainstream
Statistics show that more of us are starting to make purchases with our smartphones and tablets. Mobile payments are expected to reach £430 billion by 2018, which accounts for 30% of e-retail, compared to the £111 billion in 2013 that represented 15% of the market.
It's not uncommon for users to do research online before making a purchase. The reverse – known as 'showrooming' – is also becoming a trend, where savvy shoppers research a company's products in-store before buying them at lower prices online.
If a mobile-friendly site isn't your marketing priority, it might be time to rethink your strategy. Retailers have to make their websites more user-friendly for mobile consumers; and if your business largely relies on e-commerce, it's worthwhile looking at developing your own platform to engage customers using a more targeted approach.
More social media options means having to choose wisely
A London professor caused a stir last month when he declared that Facebook was 'dead and buried' to older teenagers who prefer Snapchat. Then a study by market research firm GlobalWebIndex found that his statement had been 'greatly exaggerated'.
Every year there are promising apps that experts predict will be 'the next big thing'. There's no surefire way to tell what will thrive and flop, and investing in every new platform is simply not practical. Instead of spreading your marketing efforts thin, identify your key channels and master them.
It's important to understand your target audience and track their behaviour online. What social networks do they prefer? At what times are they most active? How do they engage with their peers? Even if you can't predict their every move, you'll be well-equipped to respond to any situation.
A strategy for social media marketing is crucial
2014 is the year when those who've been winging it without a strategy will be weeded out. As apps and digital advertising grow more sophisticated, online users too become savvier. Having a presence on social media, and occasionally posting and tweeting is not enough to win over customers.
Define your social media objectives – What are you trying to achieve? Are they aligned with wider business objectives? – determine KPIs to measure your efforts, and develop plans accordingly, such as content calendars for all your channels.
Ultimately, it's all about your customer
Customer-centric businesses have the edge. Give your consumers what they want and need. Whether that's helpful product information, 24/7 customer care or fun ways to interact with your brand, these are more reasons for them to follow your brand and in the long run, stay with you. Isn't brand loyalty what every marketer dreams of?
How do you think current trends will impact your marketing plans? Do you have a strategy in place for social media? Tell us what you think.