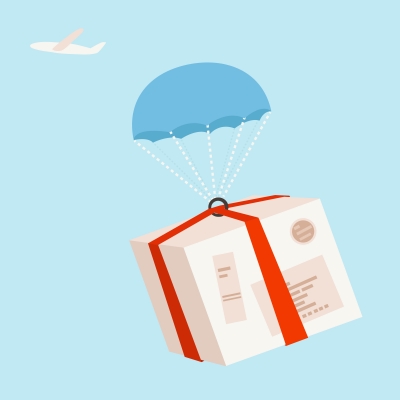 How many times have we seen the headline 'Direct mail is dead' or something similar?
As someone who works at a digital marketing agency in the Midlands, direct mail would rarely be our first option to offer to a client - particularly ahead of our other specialisms such as social media, viral gaming and email marketing. Having said that, we certainly wouldn't declare it dead after discovering a new way to make it more exciting.
We now live in the digital age, where our generation consumes content in an instant – whether this is on social media, smartphone apps, digital publications, or even TV. So why would we recommend direct mail to a small business when we know that audiences are now shifting to much shorter content in more digital environments?
Well, put it this way – direct mail just became a lot more suited to the modern world with the launch of video mailers.
Put simply, the video mailer is a small tablet sized device wrapped in branded card. On opening the card, the device begins to play a video created by the brand. These mailers have already been used by the likes of Morrisons, IBM, Calvin Klein, John Freida, Ciroc, Flickr, Carlsberg and Oracle.
And whilst these are all big businesses, the price of video mailers remains extremely cost-effective. Priced at around £20-£50 each, these video mailers can be used for a very targeted campaign, helping to achieve entirely measurable results.
With the rise of video in 2014, the use of video mailers couldn't have arrived at a better time.  According to research conducted by Forbes, 59% of executives would rather watch video than read text and unsurprisingly, eMarketer says that 51.9% of marketing executives cite video as the type of content with the best ROI.
We predict that video mailers won't be for all businesses, however, we can see immediate ROI with premium B2C brands and B2B companies with select audiences
If you're looking for a tactic that will create brand awareness, customer loyalty and sales, particularly for a premium product or service, the video mailer is the right way to go.
And if you're looking for the right company to produce your video and lead the campaign on your behalf, give us a call.
Image courtesy of FreeDigitalPhotos.net