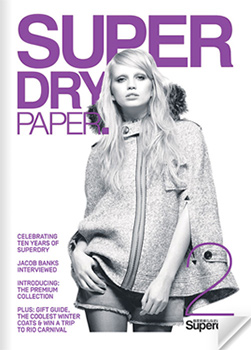 When I was younger, I would do the grocery shop with my Mum and on a regular basis I'd sneak in a magazine of my choice into the trolley and hope it would make it to the checkout without her noticing. At that age, I hadn't imagined that in less than two decades time, I'd be able to read a future issue of that same magazine on my phone or desktop computer. Not that I'd want to now, as I'm much too old for My Little Pony!
However, even at that young age, whilst battling for internet access with whoever was using the telephone (God, I feel old), I would have much preferred to read a digital copy of a magazine and I think my Mum's bank account would have much preferred it too.
These days, I find myself flicking through pages of ebooks, magazines and articles on my iPhone, Kindle and tablet before I would even pick up a print copy of a publication. And according to The Guardian, 40% of tablet owners do the same too.
It's now more important than ever to make sure your content is available in a digital environment. Whether your digital mag is on social media, Apple's magazine store or on your website, it's crucial that you don't miss out on the value of this audience.
Showcasing your magazines and leaflets online is an easy way to increase product and service sales for your organisation as proven by our client, Superdry. In early 2013, we created an online, digital version of their quarterly newspaper and placed it on their Facebook page. Online sales significantly increased and we were then able to create a seamless brand experience by amplifying its use across other territories
And if you're still not convinced, here are a few more statistics that highlight the importance of digital magazines, leaflets and newspapers – courtesy of The Guardian and CMO.com:
Monthly title, BBC History, recorded an astonishing 693% rise in digital circulation in 2013
26% of consumers prefer the tablet version of a magazine over its print counterpart.
Digital magazine subscriptions now outsell single issues three to one.
Fashion bible, Vogue, has seen their digital circulation jump up by just over 463%.
Total Film receives 16.4% of their overall circulation from e-editions