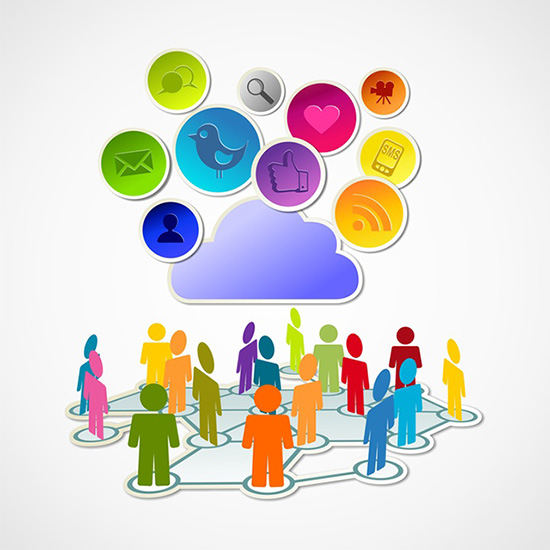 The digital world we now live in offers a huge range of opportunities for bringing us closer together. It's constant presence, as we welcome it into our business and personal lives has made us become more trusting than ever of the ways technology is enhancing our daily experiences of communication, shopping, entertainment and research. With social media platforms on which we can communicate with a wide, varied and distant community on a minute by minute basis, the opportunities for relationship building are plentiful, and it's this benefit that makes social media a popular and effective marketing tool for business. But with these vast opportunities at our fingertips, comes both responsibility and pressure to get it right.
A few nights ago I was sat at home with nothing but a TV remote and my dog for company. It is at times like these, certain shows were made for. Nothing too involved or too heavy, nothing too scary (just thinking of the dog of course, not me...) shows like MTV's Catfish.
If you haven't seen it before, it delves deep into the more negative world of online relationships, where deceit reigns, where poor unsuspecting Americans, usually aged between 18 and 30, are engaged in a strictly online relationship with someone they have never met physically. They have built these relationships through a typical series of events: meet via social media, which leads to private messaging and email, text and image exchange, some of which have continued for as many as 4 years. The honest side of the relationship or 'victim' in this case, has then decided enough is enough, their heart won't take it anymore, they need to meet the person who they have devoted so much online time to. Sadly (spoiler alert), when the meeting occurs through the show's investigative team, the truth unfolds and we see that the pictures they have seen are inaccurate, as are the ages, the background - the truth behind the person they were falling for online is all a lie in reality. Cue the heartbreak, the scenes of anger and frustration from the deceived victim, the sob story from the Catfish Jeff, the unemployed and overweight guy in Michigan who isn't really Andre the Model from LA. The country that gave us The Jerry Springer Show has a new stage on which to entertain through conflict.
The term for these online liars and miscreants is a Catfish, hence the show's title. The term is defined in the US English dictionary as: "Catfishing is to lure someone into a relationship by means of a fictional online persona". To link it back with the title of this piece, these Catfish prosper by breaking certain rules of relationship building online, and though not with the same motive, nor the same calculated desire to deceive, many businesses can also fail to form a meaningful and worthwhile relationship online with current and potential customers.
What is the key to a solid relationship? We're often told it is through both parties understanding each other. Understanding occurs through the offering of meaningful and relevant information and the fact that these Catfish won't or can't give an up to date accurate photo, give honest information about themselves, is why the relationships are ultimately false and simply cannot last. So to ensure your customer relationships are enhanced and do last, here are a few factors that should be at the forefront of your social media communication plan.
1. Relevance
Much of what Catfish deliver to online recipients is relevant to their own gains but isn't relevant to any meaningful relationship context. Information can be out dated (particularly images) or irrelevant, as it doesn't truly apply to them in physical life. Any social media platform operated by a business has to be kept up to date, with relevant information or stories which fit the communication and branding objectives. Your posts have to continue to re-affirm your brand values and the delivery has to be relevant to the audience type which use the platform you are posting via. A particular post content and style for Facebook, isn't necessarily relevant for LinkedIn.
2. Consistency
Some of the Catfish didn't always keep their stories straight, which lead to their online 'partners' approaching the TV show in the first place. If the messages are not consistent, you lose your connection with the follower, they no longer want to keep up to date with what is going on, they don't feel secure in the knowledge that you are what you claim to be and that can prevent your business from being at the forefront of their mind when an opportunity arises for purchase or recommendation. Whilst certain social platforms conform to different posting styles and culture, the messages that your business transmits should all still connect to the brand or company values and objectives, even if they have to be told in a slightly different way.
3. Honesty
Well it is pretty obvious how the Catfish fail on this one! Whilst dishonesty isn't so likely to occur intentionally from a business perspective, it is always wise to be accurate particularly if sharing some material from an outside source to your network – there is no problem in doing this, providing you reference the source, and that you offer some sort of affirming evidence or offer a contradiction and discussion point to promote thought leadership. Failure to do any of the above, can mislead readers and give them the impression that you are passing off other material as your own. Social media is a platform for promotion and advertising, so remember to abide by the same rules as if advertising via any other medium.
4. Accuracy
Being a thought leader on certain topics will really affirm to followers and fans that your business holds the skills and knowledge to stand out in your industry – but make sure you do your research before you post anything of such a nature. If you recount an event or want to devote a post to some recent client work, make sure the detail you give is accurate and deemed appropriate by all referenced parties. Accuracy also applies to any text based posting; poor spelling and grammar will really dilute the integrity of any communication.
5. Responsiveness
Catfish are actually pretty good at keeping up response levels, it keeps their partners on the hook (fishing pun intended!) and really this isn't a rule they break, as much as conduct for dishonourable means. Without response, there is no relationship at all, whether constructed to be dishonest and false, or strong and lasting. Keep all of your social media platforms monitored. The beauty and benefit of such platforms is that they are interactive. You have an opportunity to discuss topics in real-time with clients and get first hand insight into their thoughts and feelings. You can also be a real-time convenient information source should they have any queries or views on a particular product, service or post associated with your brand. Their interaction with your brand, is then broadcast to their friends and your other followers, so be sure to be polite, efficient and re-affirming of any brand messages.
With all of this in mind, take a look at your own social media marketing activity and consider what insights your followers and fans really get about your company or brand – are you conveying messages which lead to a desired perception from the chosen audience, or are you leaving your followers unsure if you are the one they truly desire? Is the online relationship now ready to move on a step into the real world via purchase and business partnership, without disappointment and heartache that they may share with millions via social media? Disgruntled victims of Catfish have a platform to promote their experience to a worldwide network thanks to the MTV television channel, but your customers now have the same potential reach from their phone or computer. That's what I call pressure to get it right!