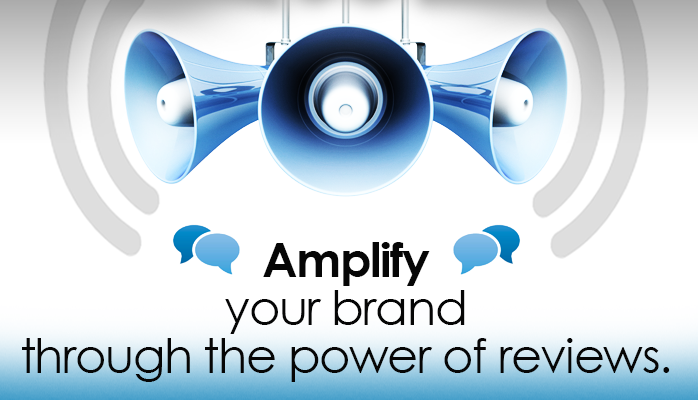 Online reviews range from incredibly detailed, well-written and informative pieces to offhand comments that sing your praises or are explicitly derogatory. Positive or negative they have become a vital part of many businesses worldwide and can be used to greatly amplify your brand.
Consumers are increasingly reading online reviews and their importance, credibility and impact is undeniable. A survey from BrightLocal revealed that 88% of consumers trust online reviews just as much as they would a recommendation from a friend.
So how can you leverage reviews to amplify your brand and gain a potential clients' trust that is so rare in the age of Millennial skepticism? The idea of incentivising these reviews could be attractive however Aaron Weiche, the COO of Spyder Trap USA, says, "Don't do it, the incentive should be great service, every time."
How can you provide that service, get positive reviews and reduce the impact of negative ones?
Be sure to advertise visually to your customers where they can leave reviews. Destinations for example should have a TripAdvisor logo in your sites to put reviews and your business at the front of the customers' mind when they have a good experience. Attach RatedPeople or LinkedIn recommendations to the bottom of your emails to remind your customers that you have a system available for them to express their experience with you. Also highlight your preferred review website in your social media interactions to ensure that you have a lasting testament from your customers.
If a customer calls or emails to thank you for great service, ask for a recommendation! If you don't ask, you don't get. Honest feedback, gratitude and praise in a review are a fantastic way to amplify your brand online.
There has in recent years been a real shift in consumers' habits towards customers reading more and more reviews before each conversion. BrightLocal revealed that over 85% of customers read up to 10 reviews online before making a decision on a product or service. It is telling that the same survey revealed that 7% of customers read over 20 reviews! Previous surveys conducted by the same group found that the year before 92% read up to 10 reviews and only 2% read over 20.
So could you be exempt from this whole system? If you have no reviews then all the content for potential clients to consume is what you put out on your website, social media and blog. We have discussed in previous articles Millennials tend to be skeptical and untrusting until something is proved to be valuable, honest and credible.
Not only are users biting back against institutions that shun reviews, review sites themselves are pushing back against the unscrupulous tactic of "astro-turfing"; a process through which businesses or individuals will post fake reviews or even pay others to leave positive responses.
Review sites are increasingly stepping up their efforts to counter fake reviews and push genuine user experiences to the top of the pile. James Kay from TripAdvisor UK said in an interview with The Guardian. "We have a whole team dedicated to the problem of fake reviews. We use both automated systems and a dedicated team to review reviews and weed out fake entries."
With sites increasingly removing fake posts trying to seed the ground early with false positive reviews is a poor practice in terms of credibility. When your customer's experience is not reflected in your reviews it reduces your credibility further in the readers eyes when that disparity is highlighted in another review. That one scathing review in ten is the comment to which everyone's eyes will be drawn.
In the same vein, respond to negative reviews promptly and professionally. Negative reviews are an opportunity to learn how your service delivery may differ from clients' expectations and will allow you to improve in the future. Things sometimes go wrong but a great company can be defined by how it deals with its problems.
Being interactive, dynamic and available allows your customers to see you as more than just a business and place with you their trust. Creating a fantastic service to write about lets you capture the attention and imagination of your audience with all the benefits and rewards that entails for the amplification of your brand.