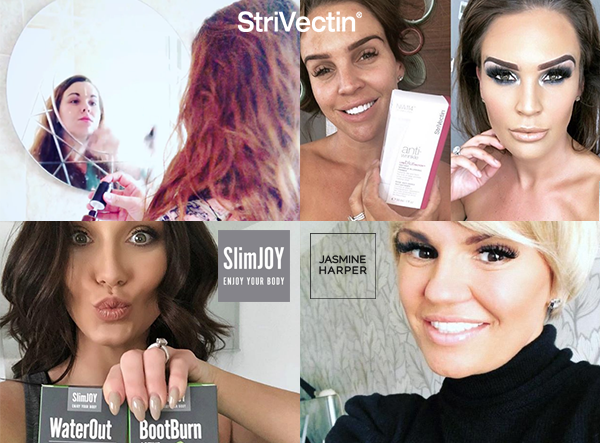 Considering an influencer marketing or social media campaign but left a little unsure?
Here are 5 reasons why both influencer marketing and a social media strategy will be the best investment you make this year!
Maximised Return on Investment (ROI) - businesses who have adopted an influencer marketing campaign as part of their marketing strategy are seeing on average an 11x higher ROI than any other form of marketing tool. That's not only an impressive return but also an incredible conversion rate too. The ability influencer marketing has on generating a significant ROI has helped make it a $1 billion industry on Instagram alone and has led to almost 50% of marketers raising their investment in influencer marketing in 2018.
Impacts purchase decisions - a study undertaken by Twitter reported that over 40% of respondents had brought a product after seeing a social media influencer using it. This shows just how much power influencers have over their followers to impact the purchase decisions of consumers. Further to that, 22% of marketers state that influencer marketing is their fastest customer acquisition channel with more than 50% also saying they attract a higher-calibre of customers though this method alone and one of the most effective tools for driving sales and revenue.
Greater access to younger audiences and consumers - did you know that over 85% of young consumers use social media to learn about new products and make their purchase decision? Because of this, influencer marketing is seen as a crucial channel that all businesses must be getting on-board with if they are to see any form of success with their marketing campaigns. Our audiences are getting younger and more digitally savvy and we MUST be one step ahead of the curve when it comes to reaching the masses.
Influencers set trends - be it fashion, make-up, skincare, technology or even fitness - influencers have the ability to set trends. They make things look desirable and assist in their followers wanting and needing that product because their followers respect and often idolise their opinions and therefore want to emulate that within themselves too! This means that a brand and its products are seen to be "cool" and "on-trend" because an influencer has recommended it. This in turn helps generate additional sales making way for a rise in ROI, conversions and business growth.
Longevity of sales - research has shown that even 6 months after an influencer marketing campaign has finished it can still drive up to 40% more traffic and conversions. This means that an effective influencer marketing campaign can help brands achieve the largest reach and highest engagement rates possible - not only for the duration of the campaign but far beyond that too! Helping to reap maximum ROI potential and continued business growth and thus making influencer marketing one of the most sustainable investments possible.
You can discover more benefits to influencer marketing in our free infographic download that highlights the top 20 metric to positively impact your influencer marketing strategy.
So why choose TAMBA?
Named as one of the leading social media and influencer marketing service providers, in the world, by B2B review site Clutch
Long established relationships with influencers and celebrities are second to none, meaning lower costs and higher deliverables
Use only the most trusted and authentic influencers to generate leads, maximise engagement and build brand loyalty and trust
Proven expertise in influencer and social media marketing and ability to generate results and campaign success for clients
Our recent work with skincare brand, Derma, has seen their social following increase by 23.6%, impressions increase by 90.5% and number of engagements soar by 16.7% - all in a one month period!
Helped reach over 25,000 unique engagements, impressions and interactions with social posts as part of an influencer marketing campaign with StriVectin - one of our influencers alone received nearly 3,500 likes on their post within the first 3 days of the campaign
Listed as a Top Influencer Marketing Agency in the latest Soko Media Guide and featured in the Business of Apps
"Working with TAMBA as part of our influencer marketing campaign was most definitely the best decision we could have made. They helped us to exceed our goals and objectives as well as securing us genuine, positive feedback on our products. We honestly couldn't have asked for anymore from them. I would not hesitate in recommending them to anyone looking for help with their influencer marketing. Our company has gained the best results we could have possibly asked for, and more, from this project. And that is, by far and large, thanks to TAMBA."
Mario Defauwes, Director of Marketing, StriVectin
From 90% growth in social impressions and nearly 25% increase in social followers to over 25,000 engagements and interactions on influencer posts - our clients have seen huge successes from their social media and influencer marketing campaigns with TAMBA. If they can see results - so can you!
Discover more about our work here.
If you'd like to discover more about how we can help you achieve maximum results from your digital marketing campaigns then get in touch. Our proven experience in the fields of influencer and social media marketing are second to none. We've worked with a vast range of clients to maximise their successes - and we want to do the same for you too!