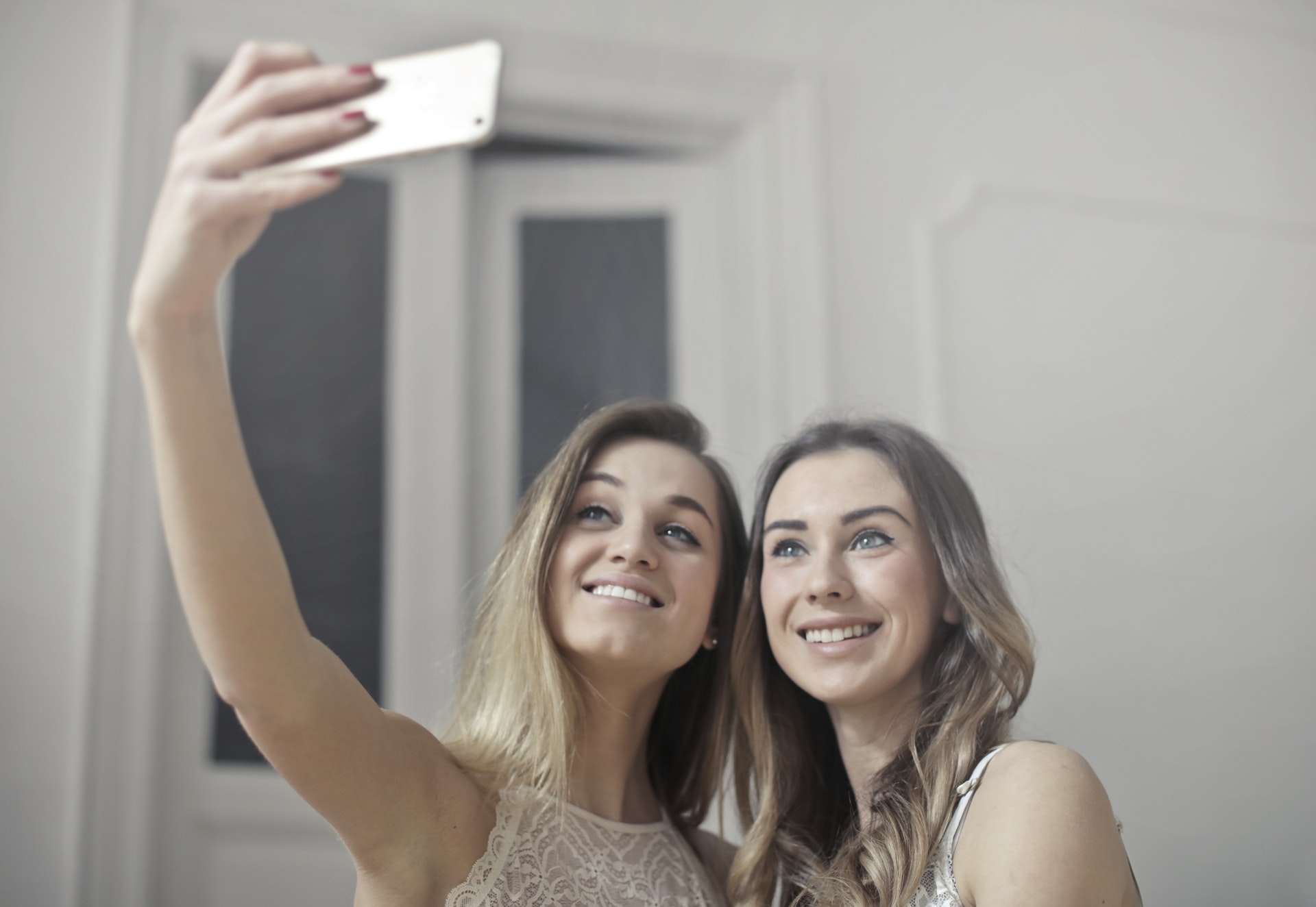 When it comes to influencer marketing, sometimes sussing the fakes from the genuine can be easy, other times, it can be difficult for even the savviest of marketers to identify a fraudulent influencer. So just how can you spot if an influencer is a fraud or not?
If you've ever carried out an influencer marketing campaign, I'm sure you'll be aware of all the advantages it brings. From putting unknown brands well and truly on the map to increasing ROI, there are many reasons why it's a good idea to invest in influencer marketing.
But if you've been stung by a rogue influencer who is only in it for monetary gain or to further their own profile, then I'm sure you'll know the damage it can cause not only to your marketing budget, but also your overall brand reputation.
The rise of influencer marketing has given brands a chance to locate and reach out directly to their target audience through someone that a niche community regularly engages with and trusts online. And the effectiveness of this tactic means the industry is on its way to being worth over $10bn by 2020 - but the rising trend and success of influencer marketing has provided the perfect opportunity for fraudsters to deceive unsuspecting brands who aren't clued up enough on spotting the fakes.
The New York Times put influencer fraud under the microscope earlier this year with The Follower Factory, exposing just how rife falsifying engagement was amongst influencers and unmasking a range of well known figures who had purchased their followers. Unilever's CMO, Keith Weed also called for "urgent action" against influencer fraud and pledged to only partner with influencers who make an effort to "increase transparency and help eradicate bad practices throughout the whole ecosystem." This pledge has been echoed by the likes of L'Oréal, eBay and Samsung.
But what signs should you be looking for that suggest a social media influencer is a fraud?
There's just not enough information on them
A fake influencer tends to be quite vague. If your team are finding it difficult to find them on the web and decipher exactly what they're popular for within the influencer world, then they're most likely fraudsters. Take beauty and fashion influencer Taiba Rajab for instance, her social media bio includes a mini biography along with a blog and YouTube link where you're able to see why she's influential.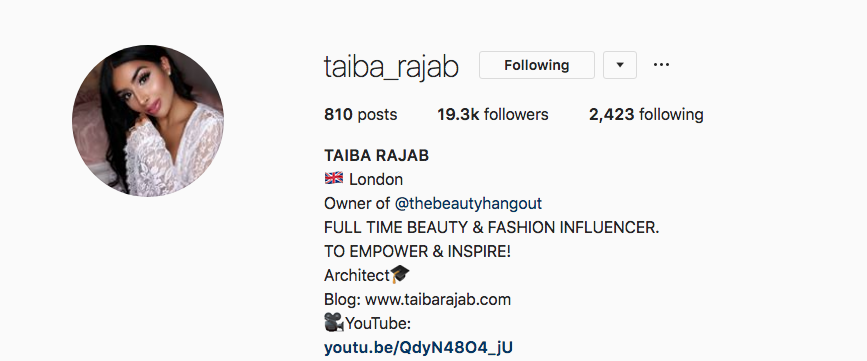 If there's no link to a blog or YouTube channel, or any mention of how they identify as an influencer (travel, fashion, food) then they may not be completely genuine.
There's something not quite right about their followers
Ever look at an influencer's comments and find the most generic comments such as emojis? Or comments that are completely unrelated to the caption subject? These may be bots that have been programmed to engage with content.
Most Twitter and Instagram bots work on hashtags. For example, a fraudulent influencer interested in photography may request a bunch of bots who like and comment on his or her posts whenever they include the hashtag #photography amongst others - guaranteeing the illusion of plenty of engagement for an influencer when they post with the relevant hashtags.
That said, it doesn't always guarantee that an influencer's a fraud as others using this hashtag unknowingly may receive these generic comments and likes too as they're also using the same hashtags.
Another red flag is where their followers reside. For example, if an aspiring beauty blogger from the UK has a large proportion of followers from somewhere such as the Philippines, Turkey or China rather than mostly users in the UK, then they've most likely bought a big chunk of their following, especially seeing as these countries are hot spots for 'follower factories' that create bots.
The things they promote
Delve into their history and look into who they've previously collaborated with and the products they've promoted. Is it consistent with their personal brand? Or are they promoting anything and everything?
A fear of alienating their audience means a good influencer won't promote anything that goes against their personal brand or something that their audience aren't interested in. Of course, there are genuine influencers who do promote a variety of products and services, however research has shown audiences may disconnect when this is done as it's deemed in-authentic. So even when they are proven to be genuine, if they're promoting a diverse range of products unrelated to their core values and personal branding, it may be good idea to strike them off your list.
Influencer marketing can be highly effective in reaching your goals of brand awareness, reaching new audiences and improving brand advocacy. Unfortunately, there's no industry-standard metric that will determine if your influencer is faking it, but there are activities you can undertake to weed out the more obvious ones such as comments and their followers.
More stringent action should be taken to spot the less obvious frauds and our latest whitepaper, The Authenticity of Influencer Marketing, addresses the flaws in some of the methods used to spot fraudulent influencers and proposes a different solution. It also delves into how a successful influencer marketing campaign should be carried out.
If you're eager to gain more of an insight on spotting fraudulent influencers, or just curious as to what makes a great influencer marketing campaign, you can download our free whitepaper below.