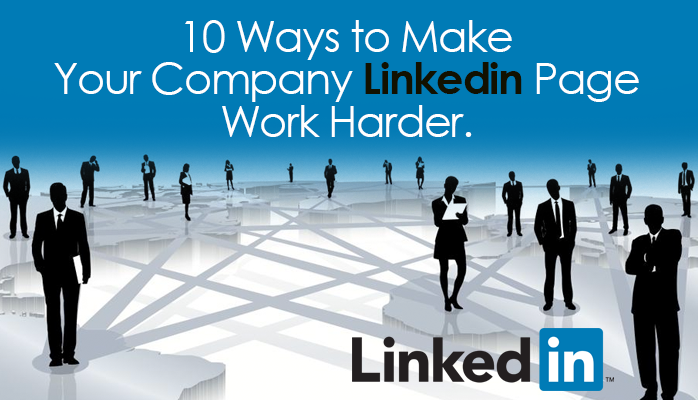 Linkedin is a tour de force of the business social networks, with well in excess of 350m users globally. However, only 57% of companies have a Company Page on Linkedin meaning the other 43% are missing out on sharing their business news, products and services with a massive audience.
If you're amongst the 43% who haven't even got a page, what are you waiting for? But if you're amongst those that do, here are 10 ways you can make it one of the most valuable pieces of digital real estate you have.
1 - Post once a business day for optimal reach, 20 posts a month. This is proven to reach 60% of your Linkedin audience.
2 - It sounds obvious but time your post to when your audience is online. Remember, Hootsuite and other scheduling platforms can offer to auto-post at what they believe to be optimal times but this may not be accurate for Linkedin. For our predominantly UK customer base, I find between 9-10am to be perfect but base this on when your largest audience base globally is online.
3 - Don't just broadcast company news. This can be a bit self-indulgent to those that read your posts, so mix it up! Curate interesting industry news on your page, ask questions (this alone will see an uplift of 50% more comments than posts which simply broadcast information) and invite the conversation!
4 - On the same topic of content, be prepared to be flexible with your planned editorial. If an opportunity comes up to newsjack a trend positively, take it!
5 - Use images in your posts. A post with an image will get 98% more commentsthan one without!
6 - If you share content from within your website, write a short, compelling synopsis and deep link into the relevant page in your site. Don't use a link shortener as this can sometimes harm the SEO benefit passed along. You can still track the link in Google Analytics if you measure clicks. According to Linkedin themselves, a post with a link can get double the engagement of one that does not.
7 - Linkedin's Company Page analytics recently got a lot better! At a glance data includes how you compare with competitors, which of your posts had the most click-throughs, and which delivered the most new followers allowing you to create content tailored to your audience preferences.
8 - YouTube videos typically get 75% more shares than posts that don't include video, and what's more, within Linkedin, videos play directly in the newsfeed.
 9 - Employee advocacy is also a powerful contributor to Linkedin Company page success. Make sure your colleagues are following the page and like posts where possible, to amplify your messages to a far wider network.
10 - Finally, if you want to grow your Company page at speed, you can also consider Follow Ads – these appear throughout Linkedin and invite relevant parties to follow your Company on the network. Use Sponsored Updates if you want to spread a particular post across a wider audience, which can be ideal for product and service launches or to amplify new publications and can be done with full demographic targeting by company, job title, role, industry and more.